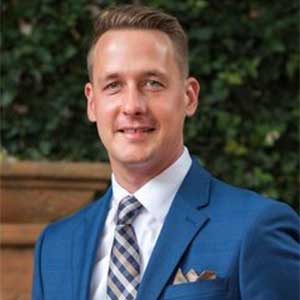 Michael Davis, President
Michael "Covey" Davis has been part of the financial service industry since 2005 and has worked for some of the largest banks on Wall Street. With over 17 years of experience in finance, Covey and his team, Rathbun Davis & Associates, focus on building a disciplined personalized portfolio to pursue clients goals and ambitions.
Covey graduated from Florida State University, where he earned a bachelors degree in Financial Economics and a minor in Pre-Law. While attending he was part of Phi Alpha Delta Law Fraternity International.
He is passionate about helping high-net-worth clients pursue their wealth management goals, whether these are professional, personal or a combination of both. Committed to collaboration, with the client's permission he can work closely with each client's attorney, accountant and other advisors to help him/her offer financial advice and guidance that complements their overall situation and short- and long-term goals. He is dedicated to providing a high level of client service and achieving a high level of client satisfaction.
He believes that a balanced life is the essence of happiness. As such, he is dedicated to helping families and professionals achieve financial success, so they are able to focus on their families and businesses. In his spare time he enjoys playing tennis and basketball with his amazing two little boys.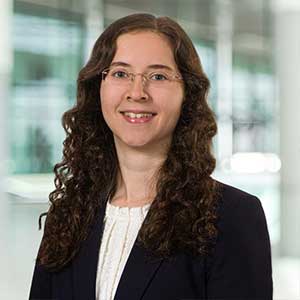 Iman Zekri, Secretary
Iman Zekri currently serves as Secretary on the Board of Directors for the Association of Family Law Professionals. Iman is a family law attorney at Henderson, Franklin, Starnes & Holt, P.A., in Fort Myers, Florida. She is a native of Southwest Florida and received her B.A., summa cum laude, from Florida Gulf Coast University and her J.D., cum laude, from the University of Florida Levin College of Law. Iman devotes 100% of her practice to divorce and family law matters. Iman also serves on The Florida Bar's Student Education & Admissions to the Bar Committee.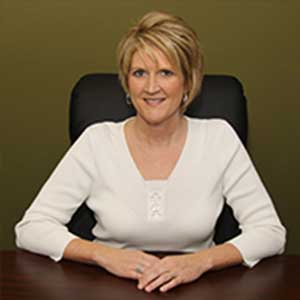 Leslea Ellis, Treasurer
Leslea G. Ellis, CPA/CFF, CFE is a Certified Public Accountant (CPA) in the states of Florida and Kentucky.  She is also Certified in Financial Forensics (CFF) and a Certified Fraud Examiner (CFE).  Since 2013, she has been the managing member of Leslea Ellis, LLC, a Fort Myers boutique accounting firm specializing in forensic accounting, litigation support, small business accounting and tax return preparation and consultation.
Leslea is a Kentucky native who moved to southwest Florida in 2004 to work for General Electric Company.  Prior to her job at General Electric, she worked for Louisville Gas & Electric Company, a regulated utility in Louisville, KY.
She earned a Bachelor of Science degree in Business Administration with a concentration in Accountancy from the University of Louisville in 1999.  In 2002, she became a Certified Public Accountant in the state of Kentucky. After earning a Master of Accounting degree with a concentration in Forensic Accounting from Florida Atlantic University in 2012, she became a Certified Public Accountant in the state of Florida.  She earned additional credentials – Certified in Financial Forensics and Certified Fraud Examiner – in 2015 and 2012, respectively.
In addition to serving as the treasurer for the Association of Family Law Professionals (AFLP) since January 2018, Leslea is the past treasurer of Lee County Legal Aid Society (April 2014 to October 2017), an appointee to the Florida Bar Grievance Committee for the Twentieth Judicial Circuit (July 2015 – September 2018) and is currently serving on the Florida Bar Unlicensed Practice of Law Committee for the Twentieth Judicial Circuit (February 2021 to current).
Leslea and her husband, Lawrence Cremia, love being on the water, traveling in their RV, and spending time with their four beloved rescued pets – Bonaparte, Scarlett, Bingo and Pussy Galore.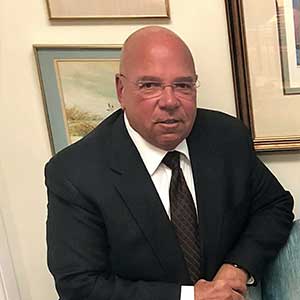 Dr. Warren Keller
Dr. Warren Keller is a Psychologist licensed to practice in both Florida and New York State.  He was the founder of the East Amherst Psychology Group the largest Psychology Group practice in the Western New York.  He received his doctoral degree from the State University of New at Buffalo and completed his internships at the Children's Hospital of Buffalo and in the Department of Pediatric Psychology at Henry Ford Hospital in Detroit, Michigan. Trained in  child and family psychology as well as neuropsychology he has been in Independent Practice for over 35 years.  Dr. Keller has been assisting the Courts in both the 8th Judicial District of New York and the 20th Judicial District in Florida with parenting assessments, social investigations, reunification therapy, parenting coordination, and providing therapy to families and children adjusting after divorce and separation. Dr. Keller is pleased to be a part of the Family Law Community in Southwest Florida after relocating there permanently in 2018.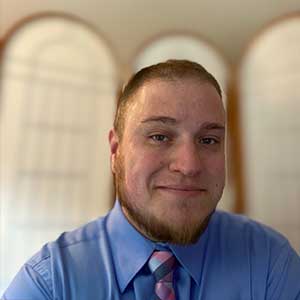 Joseph Prather
Joseph Prather M.S., LMHC, CCMHC is a Licensed Mental Health Counselor in the state of Florida, and Board Certified Clinical Mental Health Counselor by the National Board for Certified Counselors (NBCC), who is currently working in private practice at Prather Behavioral Health and Counseling LLC in Cape Coral, Florida. Joseph specializes in working with older children, adolescents, young adults, and their families who are struggling with behavioral issues, emotional regulation, physical and verbal aggression, problematic sexualized behavior, as well as general mental and behavioral health issues.
Joseph is passionate about helping young people and their families make changes in their lives before ending up involved in, or returning to, the justice system. He recently moved from the state of Vermont, where he worked in a community mental health setting and helped those with similar mental and behavioral health needs, as well as a heavy focus on assessing risk of harm to self or others. Joseph graduated from North Fort Myers High School (2006) and lived in Lee County, Florida from 2000-2006. Joseph then served in the United States Army as a Military Police Officer (2007-2011), after which he attended the University of Vermont earning a B.S. in Elementary Education (2014) and an M.S. in Clinical Mental Health Counseling (2017).
In addition to serving on the Board for the Association of Family Law Professionals (AFLP), Joseph is a board member for the Family Resource Center (FRC), and hopes to continue bringing positive change to the children and families of the Lee County, Florida community.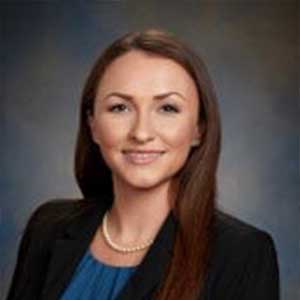 Solita King
Solita King is an associate attorney at Thompson Family Law, P.A. in Fort Myers, Florida.  Upon obtaining her Florida Law License in early 2019, Solita has provided legal representation to individuals at all stages of litigation in various family law matters including divorce, paternity, child custody, shared parenting problems, enforcement of child support and alimony, marital settlement agreements, post-judgment modification and name changes.  Along with her mentor, Stephen D. Thompson, Esq., Solita represents the Children's Advocacy Center of Southwest Florida, a nonprofit organization which investigates child abuse and provides services to victims of child abuse and their families.
Prior to joining Thompson Family Law, P.A., Solita interned at Florida Rural Legal Services in Fort Myers, Florida, a nonprofit organization representing seniors, people with disabilities, and low-income individuals on family law and immigration matters.
Upon graduating law school in North Carolina in 2014, Solita earned a Certificate for Excellence in Advocacy due to completing the Advanced Criminal Advocacy Program.  During law school, Solita's activities included the Family Law Advocacy Clinic and the BP Oil Spill Disaster Relief Clinic.
Solita is licensed to practice law in the State of Florida and the State of North Carolina.
Kimberly Erwin
Kimberly attended Bishop Verot High School and was admitted to the Florida Bar in 2006, after attending Florida State University and Florida Gulf Coast University, graduating cum laude with a B.S. in Forensic Psychology. Honors included Moot Court Honor Society, Phi Alpha Delta, the Family Law Clinic and the Order of the Barristers Award. After graduating from Nova Southeastern University School of Law, she began her practice in criminal law. As a prosecutor, Kimberly gained extensive trial experience and became the court chief of the juvenile division and head of the special victims unit, prosecuting cases involving human trafficking, homicide, animal abuse, child abuse, domestic violence, injunctions and sexual assaults in Florida and Texas. Some of these were high profile cases that received notice in local newspapers.
Kimberly began focusing on the needs of families and abused children, both as a family law attorney and counsel for the statewide Guardian ad Litem program. She became a Certified Florida Supreme Court Family Law Mediator and began conducting investigations as a private, court appointed Guardian ad Litem for children in family law cases.
Her legal career has focused on helping children and families, through collaboration with other mediators, attorneys, therapists, forensic accountants, physicians, educators and tutors, addiction specialists, the Department of Children and Families, law enforcement, the Children's Advocacy Center, case managers and other governmental agencies.
Kimberly has been involved in organizations such as Calusa Inns of Court, the Association of Family Law Professionals, the Florida Prosecuting Attorneys Association, the Lee County Bar Association, Hendry-Glades Bar Association, the Bishop Verot Viking Legal Society and the Florida Prosecuting Attorney Association. She is currently a co-chairperson for the Twentieth Judicial Circuit Guardian ad Litem program. When not working with families, Kimberly can be found backpacking overseas, engaging in fitness and equestrian activities or spending time with friends and family.