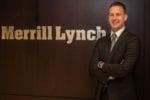 Business Name
Merrill Lynch Wealth Management
Address
9128 Strada Place Suite 301
Description of Practice
Covey has been part of the financial service industry since 2005 and has worked for some of the largest banks on Wall Street. With over 13 years of experience in finance, he focuses on building a disciplined personalized portfolio to pursue clients goals and ambitions.

He is passionate about helping high-net-worth clients pursue their wealth management goals, whether these are professional, personal or a combination of both. Committed to collaboration, with the client's permission he can work closely with each client's attorney, accountant and other advisors to help him/her offer financial advice and guidance that complements their overall situation and short- and long-term goals. He is dedicated to providing a high level of client service and achieving a high level of client satisfaction.

In the financial planning practice, much like other professional organizations, we establish a niche market and focus most of our career on that market. Covey's passion is to assist attorneys, mediators and judges with providing a more defined dissolution outcome , so their clients are able to reset there goals and reestablish their financial picture. Working with each attorney, Covey and his team of financial professionals can partner with you and your clients regarding any of their retirement and investment needs .

He is delighted to be a member of the Association of Family Law Professionals.
Send Message to listing owner